Perayaan Grebeg Suro sebagai Potensi Pengembangan Sektor Wisata Budaya Ponorogo
Abstract
The celebration of "Grebeg Suro" is an annual agenda organized by the Ponorogo Regency Government and is always present the attention and long-awaited of Ponorogo people (domiciled in the city of Ponorogo as well as in other cities) as well as various communities from other cities, including tourists from overseas. Ponorogo regency government has responded well by compiling various agenda of activities that can coloring the celebration of "Grebeg Suro". Various events or competitions held in "Grebeg Suro", starting various events or lombase not the opening ceremony of "Grebeg Suro of Grebeg Suro, Reyog Festival National Center of Peace in "Aloon-Aloon Ponorogo", Kirap Pusaka, Closing of "Grebeg Suro", "Larung Risalah", and various other events, it was able to attract a large audience or visitors. The celebration of "Grebeg Suro"  is actually derived from the customs of the community taken over by the Regional Government as the Annual Agenda by involving the community as a whole with a decision on the Head of Regent of Ponorogo Second Level Region No. 63 Juncto 130 Year 1987 about the Tourism Team of Ponorogo Level II Region.
Keywords
Celebration, Grebeg Suro, Tourism
References
Andri Harianto, khoirurrosyidin. Upaya Dinas Kebudayaan dan Pariwisata Pemuda dan olahraga dalam melestarikan Kesenian Keling di Kabupaten Ponorogo, skripsi. 2017.
Agus Salim, Teori Dan Paradigma Penelitian Sosial (dar iDenzin Guba dan Penerapannya), Tiara Wacana, Yogjakarta, 2001
Badan Pusat Statistik Kabupaten Ponorogo, 2014, Ponorogo Dalam Angka.
C.A. Van Peursen, Strategi Kebudayaan. Penerbit Kanisius, Yogjakarta, 1988.
Departemen Pendidikan Nasional, 2012, Kamus Besar Bahasa Indonesia Pusat Bahasa, Jakarta: Gramedia Pustaka Utama.
Fatchan H.A, 2011, Metode Penelitian Kualitatif, Surabaya: Jenggala Pustaka Utama.
H. Kodyat, Sejarah Pariwisata dan Perkembangannya di Indonesia, PT Gramedia Pustaka Utama, Jakarta.
Koentjaraningrat, KEBUDAYAAN JAWA, Balai Pustaka, Jakarta, 1994.
Lexy J. Moleong, Metodologi Penelitian Kualitatif, PT Remaja Rosdakara, Bandung, 1995.
Lono Simatupang, Pergelaran Sebuah Mozaik Penelitian Seni-Budaya, Jala sutra, Yogjakarta, 2013.
Nyoman Kutha Ratna, 2010, Metodologi Penelitian Kajian Budaya dan Ilmu Sosial Humaniora Pada Umumnya, Yogyakarta: PustaPelajar
Nyoman S Pendit,1994, Potensi Pariwisata, Gramedia Pustaka Utama
Paul Stange, Politik Perhatian (Rasa Dalam Kebudayaan Jawa ), LKiS, Jakarta, 1998.
Peraturan Bupati Ponorogo Nomor 63 Tahun 2008, Tentang Uraian Tugas dan Fungsi Dinas Kebudayaan, Pariwisata, Pemuda dan Olahraga
Peraturan Daerah Kabupaten PonorogoNomor 1 Tahun 2012 tentang Rencana Tata Ruang Wilayah Kabupaten Ponorogo Tahun 2012-2032
Peraturan Daerah Kabupaten Ponorogo Nomor 10 Tahun 2008, tentang Struktur Organisasi Tata Kerja Dinas Daerah KabupatenPonorogo
Peraturan Pemerintah Nomor 38 Tahun 2007 tentang Pembagian Urusan Pemerintahan antara pemerintah, pemerintah daerah provinsi dan pemerintah kabupaten/kota
Profil Dinas Kebudayaan, Pariwisata, Pemuda dan Olahraga Kabupaten Ponorogo
Rencana Pembangunan Jangka Menengah Daerah Kabupaten Ponorogo, 2010 s.d 2015
Rencana Strategis Dinas Kebudayaan, Pariwisata, Pemuda dan Olahraga Kabupaten PonorogoTahun 2010-2015.
Robert Bogdan dan Steven J. Taylor, Kualitatif (Dasar – Dasar Penelitian), PT Usaha Nasional, Surabaya, 1993.
Totok Mardikanto, Komunikasi Pembangunan – Acuan Bagi Akademisi, Praktisi dan Peminat Komunikasi Pembangunan, Sebelas Maret Press, Surakarta, 2010.
Undang-Undang No.6Tahun 2014 tentang Pemerintahan Daerah
Undang-Undang Nomor 10 tahun 2009 tentang kepariwisataan
Undang-Undang Nomor 28 tahun 2009 tentang Pajak Daerah dan Retribusi Daerah
Undang-Undang Nomor 33 tahun 2004 tentang Perimbangan Keuangan Antara Pemerintah Pusat dan Pemerintah Daerah
Yoeti, 2001, Pengantar Ilmu Pariwisata
Yusuf Harsono dan Slamet Santoso, Dinamika Perubahan Struktur Sosial Para Warok Ponorogo (Studi Kasus: Mobilitas Sosial Vertikal – Horisontal Para Warok di Kabupaten Ponorogo), Fenomena JurnalI lmiah Ilmu Sosial – Humaniora, Vol 2. No 1, Januari 2005, ISSN 1693-8038.
Article Metrics
Abstract view : 65 times
PDF - 284 times
DOI:
http://dx.doi.org/10.24269/ars.v6i2.1027
Refbacks
There are currently no refbacks.
Copyright (c) 2018 ARISTO

This work is licensed under a Creative Commons Attribution-NonCommercial-ShareAlike 4.0 International License.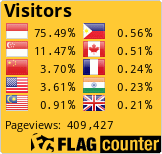 REPOSITORI
 INDEXING